Joey




Sleep deprivation is a crazy thing, and as a new mom I was feeling the effects of it. It was making me depressed, impatient, and I really wasn't enjoying motherhood. My son, Joey, was consistently overtired, which made him fussy, clingy, and miserable too. We were both a mess and we needed help! Since working with Jillian I can honestly say I am now a better mom and I feel like I have a completely different baby.
As a first time mom, I had read every sleep-related baby book on the market! Nothing I had tried seemed to work and each book I read had a conflicting opinion in it. I was exhausted and confused and I just wanted someone with expertise to tell me what to do! That's when Jillian came to the rescue. Jillian took the guess work out of everything. She was able to give me a tried and true plan that was age appropriate, and she helped me implement it.
When I reached out to Jillian I was at my wit's end. I thought there was a good chance that even she wouldn't be able to help me! Joey was so much more difficult than all my other friend's babies and had been a very poor sleeper from day one. I had resorted to "survival mode" around the house and would do whatever it took for he and I to get a little shut eye. Joey would only nap in my arms or in the carrier. I spent countless hours each day bouncing on a bosu ball to try to rock him to sleep. Once he would fall asleep he would wake the second I would set him down in the crib, start screaming, and I would have to start all over. At night we would do this song and dance for HOURS! Usually 3-4 hours of bounce, place in crib, repeat, before I would resort to crawling in bed with him and nursing him to sleep. Once asleep, he would then proceed to wake every two hours to nurse. What we were doing wasn't working for either of us, and we needed help!
This is where Jillian came in. By the third night of working with Jillian my son stopped waking to feed at night. He now puts himself to sleep, sleeps 12 hours a night, takes three consistent naps, and does all of this in his CRIB! No more rocking, no more co-sleeping, and no more using me as a pacifier! I now have time to shower, eat, an even nap myself! My son is no longer fussy and clingy, he is now a happy and laid back dude! Believe it or not my son has actually filled out more and started gaining weight since we began the process because he takes in more food during the day and is an all around healthier, happier baby!
I honestly cannot sing Jillian's praises enough. She is compassionate and nonjudgemental. She will also can give you tough love when you need it. If my child can sleep independently and through the night, then ANY baby can! Don't put off reaching out to her for help. The sooner you call, the sooner you and your baby can get a good night's sleep!
THANK YOU JILLIAN!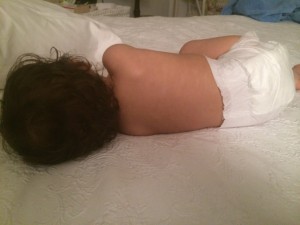 Sleepy In Brooklyn




Working with Jillian changed our lives. After a tough year of sleep deprivation, we are finally all resting peacefully at night. Jillian's warm, encouraging and non-judgmental advice gave us the courage to try what we had been dreading. Our daughter went from waking a few times a night and needing to be nursed down each time to being able to go down drowsy and sleep for 12 or more hours a night, soothing herself along the way. We are all so much happier and rested. We recommend Jillian whole-heartedly!
Lilou




We called Jillian after our daughter Lilou turned six months and wasn't sleeping on any sort of schedule. Nights were spent co-sleeping and naps were consistently 30 minute cat naps whenever we could lull her to sleep. Jillian very patiently walked us through changes that we had to make in order change our daughters sleeping habits. She dealt with our (very) frequent questions and stubbornness to change with friendliness and grace, explaining the reasons all along the way. She was an incredible support, reminding us to just focus on one day at a time when we got frustrated with the process. We know we are raising a child and nothing is ever going to be perfect, but just 2.5 weeks after starting with Jillian our baby is sleeping 11 hours a night and starting to take regular, 1-2 hour naps. Everyone is happier in our family. Jillian went above and beyond in order to help our family and we can't recommend her highly enough.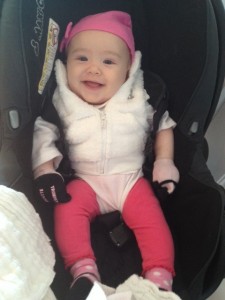 Alba




We had a fantastic experience with Jillian. We came to her when Alba was 4 months because Alba's day sleep was almost non-existent and at night the only way she would fall asleep was if she was in a milk coma. Getting her to sleep during the day was always a fight and if she did sleep, she would more often than not wake up a few minutes after putting her in her crib. Jillian educated us on sleep rhythms and by changing a few key things in our daily and nightly routines, Alba started falling asleep almost unassisted and her naps started elongating almost immediately to the half hour mark and then longer. Jillian was exceptionally responsive and genuinely caring throughout the entire consultation period and her advice on whatever issue we were battling with that day was always sound and yielded successful outcomes.

I would recommend her in a heartbeat to any of my family or friends who are struggling to get their baby into healthy sleep habits. THANK YOU!!!!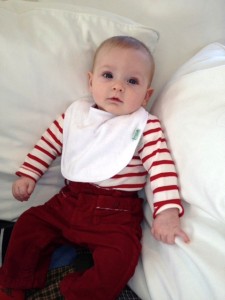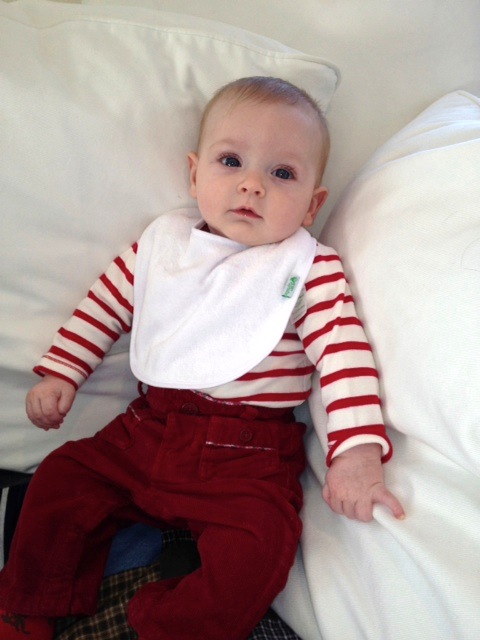 Michael




Michael is our third baby, and was actually a remarkably good sleeper until about 3 months. At that point he refused to nap for more than 20 minutes during the day, and he often woke once or twice during the night. I know many parents would be thrilled to have a baby who slept 6-8 hours in a row at night, but I was concerned about his lack of daytime sleep and I knew we could help him sleep longer if we established the right routine.

Enter Jillian! Jillian listened closely as I explained our experience with Michael and she understood instantly what I was trying to achieve. She laid out a sleep plan that addressed all of our needs and was thoughtful and realistic given our busy life with two older children, jobs, activities, etc. Most of all Jillian was supportive and never pushy with advice. Within three days, Michael was taking a 90 minute nap in the morning and catnaps in the afternoon.

Two weeks later he was consistently sleeping 4 hours during the day and 12-13 hours at night. Each time we hit a stumbling block, which of course we did – she offered a few simple suggestions that seemed to work miracles. We are so grateful for Jillian's help! Thank You!!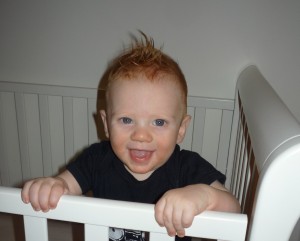 Declan




Jillian gave us the guidance and resources that we needed to find the right schedule for our baby. Prior to Jillian, our son was napping several times a day and only for about 30 minutes at a time. He woke up once or twice a night. Now, he takes two long naps every day and sleeps through the night. Sleep is possible. Jillian showed us the way. It is such a blessing to wake up each morning with a happy baby and to know that we both got a good night's sleep!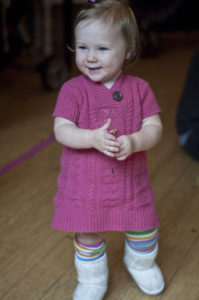 Cecilia




Being too close to the situation, not to mention tired, it was difficult for us to evaluate if what we were doing was helping or hindering our baby's sleep. We were sort of' following advice from books, but were confused, feeling that some of what we had read contradicted itself, or that perhaps we were misinterpreting it. We had also decided that we wanted to let our baby 'cry it out' and we needed an outside voice to support us. The steps Jillian had us go through showed us where we were being inconsistent. She literally put me and my husband on the same page. With her advice, schedule and support, it didn't take long for our baby to (finally) take longer naps. She is now sleeping through the night consistently. It was so nice to have Jillian's perspective on what is best for our baby's schedule and sleep. She is so wonderful and easy to talk to. Thank you Jillian!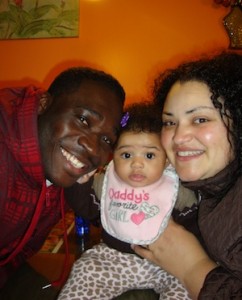 Desiree




Jillian assisted me with my 11 month old daughter who was going through some major transitions and was already on a bad schedule. Thanks to Jillian's excellent knowledge and consistent care over our situation, she got us onto the right plan for my daughter and helped restore peace to our home! She was extremely caring and understanding over our situation and always made me feel relieved to know what was actually happening with my daughter. I owe her a huge deal of thanks for saving us all from emotional ruin :-).
Thank you Jillian!
Vancouver, British Columbia
Little Miss M.




When we first reached out to Jillian we were beyond sleep deprived. Everyone told us that parenthood would be exhausting and that we should get used to sleepless nights. But we never imagined we'd have a baby that would wake up every single hour during the night, and barely nap during the day. Our daughter spent huge portions of the night crying and we just did not know what to do! We tried feeding her, changing her diaper, rocking her to sleep – we tried everything and felt defeated. Then we met Jillian and our lives were forever changed. Jillian helped us understand that we needed to teach our daughter HOW to sleep. She helped us get over our anxiety about moving our daughter into her own room – she was 6 months old and it turned out she was totally ready to sleep in her crib! Jillian crafted a sleep plan for our family and helped us through the ups and downs of the initial transition – and her ongoing support kept us from backsliding into bad habits that had created our sleepless situation in the first place. Now, we have a 10 month old daughter who sleeps 11 hours a night (from 7pm to 6am) and takes two beautiful, peaceful naps in her crib during the day. The best part is that now, when she does cry, we know that something really is bothering her because otherwise she sleeps like a champ. Thank you, Jillian, for giving us all the gift of sleep! We are forever grateful.
Sleepy in Park Slope




When we reached out to Jillian, we were desperate. Our little guy was getting up every 45 minutes and we were losing sleep (and our minds). We knew we had to get a sleep plan together, but we had questions. We were reading so many conflicting reports that it was unclear how to get started.

Above all else, Jillian gave us confidence and clarity. She helped us identify what was right for us and our son. She was a support throughout the entire process, cheering us on when needed and answering any questions we had. Her approach was flexible but steady. She was the consistent presence we needed to navigate the tricky terrain of sleep.

We truly believe that sleep training would have been a thousand times more painful for us and our son if Jillian hadn't been there alongside us every step of the way. She has a warmth and a clarity that is essential for the sleep-deprived parent. She is the best!
Happy Parents in Brooklyn




We've wanted to write to you for the longest time to tell you what AMAZING success we had with our daughter sleeping as soon as we took your advice that one night. She is like a different child, she changed literally overnight – it's quite unbelievable! When we say goodnight to her now she lies down, let's us cover her with the blanket and doesn't utter a peep after that. Always at 7pm – and she sleeps right through the night – she has not woken up once in the middle of the night. Nap times are consistently at around 12.45/1pm and although she fusses a tiny bit more, it lasts about a couple of minutes and she goes straight to sleep after that.

We really cannot believe what a change we have seen in her, and so quickly. We are so grateful and so thankful that we got this all sorted before the new baby arrives. PHEW! Thank you for all your advice and your patience with us while we figured it out. We are needless to say THRILLED with the results. Yay!
Sleepy In New Jersey




Jillian has truly changed all of our lives, very much for the better. Before we started working with her, our one-year-old daughter needed to be nursed to sleep and was waking multiple times per night, each time needing to be nursed to fall back asleep. We were all exhausted. Jillian really listened to our situation, and then she developed a gentle plan for us to help our daughter learn to fall asleep on her own and sleep through the night. We didn't think that a full night of sleep was even possible. In a very short time, though (after just a few days), our daughter was falling asleep on her own and sleeping until 7am. She wakes up happy and well-rested each day. When we started to transition to one nap per day, we reached out to Jillian again, and she guided us through that process. It is such a comfort to know that we could contact her in the future. If we have another baby, we will definitely reach out to her much sooner to help us facilitate better sleep earlier on. She is a kind and compassionate person, and also incredibly knowledgeable and effective. She tailored our plan for our family, and she really got to know and understand all of us. Of all the things we have invested in since our baby's birth, sleep has by far made the biggest improvement in all of our lives. We are so grateful to Jillian for getting us where we are.
Sophie and Jonah




We had a wonderful experience with Jillian. We called her about our 4-year-old daughter who was waking early, and she completely solved the problem with one phone call! We instituted an earlier bedtime and followed her instructions about a special clock. Unfortunately, our 2-year-old son then began rising early, and again, after a few fits and starts, Jillian was able to solve his issues. We are now enjoying a very restful night, with both children happy to go to sleep and regularly waking up well-rested at 6 a.m. Thanks Jillian!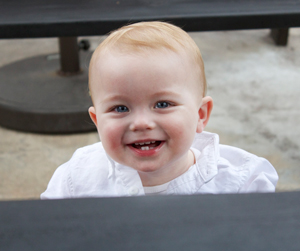 Gus




I met Jillian when my son was 3 months old. She became his full time nanny for the remainder of his first year. It was during this time that she was also completing her sleep training courses. We were the very lucky beneficiaries of all of her knowledge. Any new mom who is way too tired to read all the books, let alone implement the strategies knows what a treasure finding someone like her is. In addition to her being amazing with my son Gus, it was so incredible having her weigh in as his sleep patterns changed. Every month or two we would see a shift and she would know all the various milestones that were taking place. She has such a genuine interest in infants and in their sleep. I'm not sure how we got so lucky. But my son continues to be a great sleeper. And of course, he is madly in love with Jillian.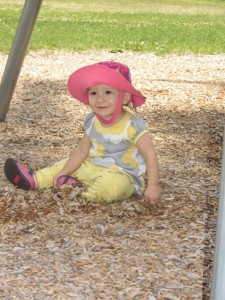 Eva




Jillian is a warm and nurturing caregiver who genuinely enjoys working with families and children. She knows how to listen with empathy to parents who are struggling with sleep issues. She has a very calming effect on our baby and I dub her "The Baby Whisperer of Brooklyn".
Callum




Jillian is a fantastic resource. She is pleasant, understanding, warm, reliable, and encouraging. I'd recommend her to you and everyone!
Declan




Working with Jillian and Best Rest Baby completely changed our family's sleep life! Declan, our three year old son, was frequently waking at night. He was unable to put himself back to sleep and it was making night time a nightmare! She helped us set up a sleep program and it was a complete success. She really listened to what was going on in our family and our needs and gave us a thorough plan, practical tools, and support to get our son sleeping through the night. I can happily report he now sleeps 7-7 and we could never have achieved that without Best Rest Baby.